Last updated on 13 July 2021

The use of CBD Oil in Alaska is legal so long as it is derived from the industrial hemp plant. Therefore, federal law had only legalized CBD or industrial hemp products that contain less than 0.3% of THC.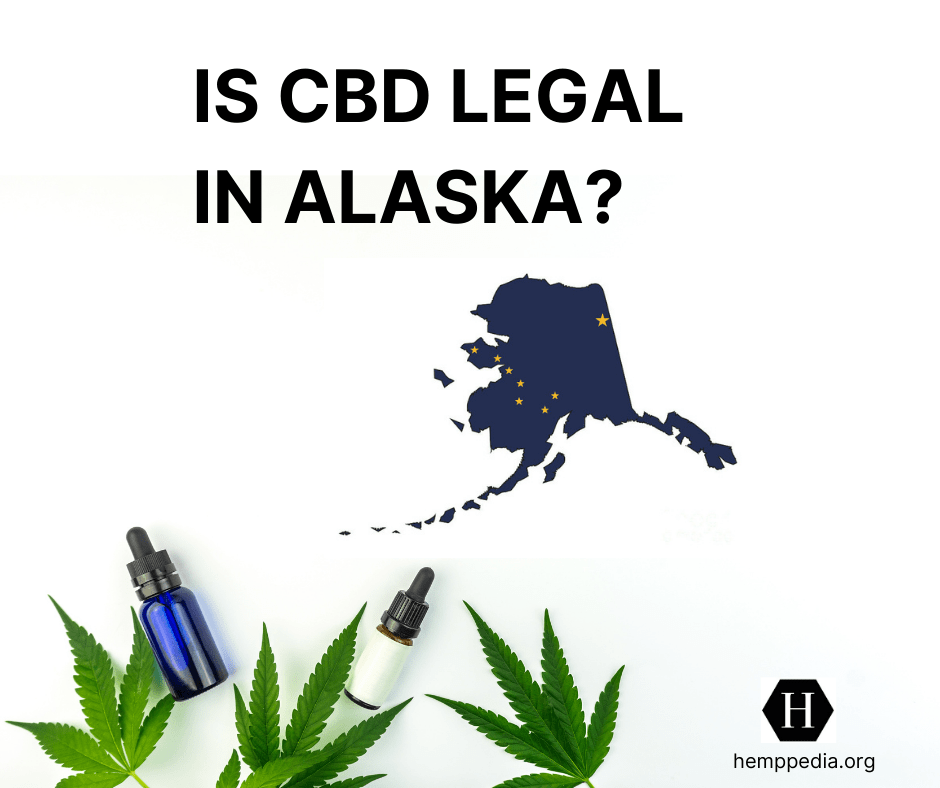 This practice is also followed in the states of Connecticut and Idaho, where CBD must be extracted only form particular part of the plant.
How did CBD become legal in Alaska
The signing of the Farm Bill in 2018, allowed the research, cultivation, and usage of industrial hemp to no longer be limited to the several industrial hemp pilot programs that were approved by the U.S. Department of Agriculture (USDA) and state departments of agriculture.
In Alaska, the Farm Bill is followed and respected, allowing many people to benefit from the effects of CBD oil and other CBD products. You generally do not need a doctor's prescription to purchase CBD products.
Is Cannabis legal in Alaska?
In November 2014 Alaska legalized the production, sale and use of marijuana, recreational such as medical use.
| | | |
| --- | --- | --- |
| How old do I need to be to consume? | Possession limit for Flower | Possession limit for Concentrates |
| 21+ Recreational 18+ Medical | 1oz Medical 1oz Recreational | 1oz Medical 1oz Recreational |
Qualifying conditions for medical marijuana:
Cachexia, or wasting syndrome
Cancer
Chronic or severe pain
Glaucoma
HIV/AIDS
Multiple sclerosis
Persistent muscle spasms
Seizures, including those characteristic of epilepsy
Severe nausea
Are there any penalties for CBD in Alaska?
Even though it is accessible and legal, you are not allowed to consume marijuana as well as CBD on public land otherwise you have to pay a fine of up to 100$.
Conclusion:
Currently in Alaska you are allowed to consume CBD without a qualifying medical condition and without a prescription from a doctor.

With close to two decades of successful stint in the Media industry, I felt I was surely missing a piece in my life puzzle. I took a break and set out to seek the purpose of my life. I travelled, lived out of a suitcase, let things flow into life without resisting, and after five challenging years, I found my rhythm. I love to write about Cannabis and Health and try my best to simplify esoteric concepts into simple ideas for life.