Last updated on 27 October 2021

CBD is an acronym for Cannabidiol. A compound constituent found in cannabis that lacks the intoxicating and addictive effects associated with other cannabis compounds such as Tetrahydrocannabinol (THC). Due to this, it is legal, sold and used in many countries around the world.
One of the most frequently asked questions we receive is: "What is the correct daily dosage of CBD for me?" If you do a Google search on best CBD dosage you will find many different measurements and approximate dosages for various products. The truth is, this is a complex question to answer.
---
KEY TAKEAWAYS
Factors playing a role when finding the perfect CBD dosage: your medical condition or problem, metabolism, body weight, among others
We recommend The Step-Up Method for your ideal CBD dosage
There is not a one size fits all when it comes to CBD dosing
---
What's the Right CBD Dosage?
CBD is a natural plant compound, therefore, according to the World's Health Organization (WHO)1 it's safe to consume as long as it's clean and contains no toxins. However, when it comes to the daily recommended dosage, it's understandable that people may need some guidance. We've put together this simple guide which follows the dosage guide spelled out in a book titled "CBD: A Patient's Guide To Medical Cannabis" by Leonard Leinow and Juliana Birnbaum.
Leonard Leinow founded Synergy Wellness, a not-for-profit medical cannabis collective in Northern California and has three decades of experience growing and studying medical cannabis. They are specialists in CBD and pioneers in this aspect of the industry. Juliana Birnbaum has lived and worked around the world and founded Voices in Solidarity, an initiative that partnered with tribal leaders from the Brazilian Amazon to support the development of a community-led environmental education center.
---
This book "CBD – A Patient's Guide to Cannabis" by Leonard Leinow2 is an excellent source for those who have not yet looked into CBD and its medicinal properties. The book is full of information about CBD, its history, use, dosage, studies on its use in a variety of diseases, and much more.
---
Recommended CBD Dosage
There are a number of factors that need to be taken into consideration when finding the perfect dosage of CBD for you. Some of the factors that play an important part in your experience using CBD are:
Your medical condition or problem
How intense your problem is
Metabolism
How you respond to CBD
Body weight
Sensitivity to cannabis
Your personal body chemistry (this includes any other medications you may be taking)
So, How Much CBD Should I Take?
Based on the guideline in the book, we recommend the step-up approach were you gradually increase the daily dose of CBD until the most desired results are reached. The term used in the book is "Titration." This is a term borrowed from chemistry that means taking small steps over time in order to allow for adjustment slowly. By using this method, you're tailoring the amount of oil to fit your needs. Every person is different and everyone's reaction to CBD is different.
The Step-Up method:
Leinow & Birnbaum recommend in their book "CBD: A patient's guide to Medical Cannabis" to start with a microdose, standard dose or even macrodose, depending on the type of symptoms.
If you have chosen one of the dosage tables (see below), search for your body weight in the left column. If it lies between the values shown, use the approximate value as a guide.
Start at the lowest daily dosage under Step 1. This is your starting dosage. Keep it for one week.
Listen to your body and take notes. If necessary, you can then increase the daily dose to the next step, keep it for one week and so on. The drops do not have to be taken all at once. For larger quantities, it is advisable to divide the drops into morning, midday and evening.
If you notice any negative effects, reduce the daily dose. It is not a question of increasing the dose steadily, but of finding the ideal dose. Due to the two-phase effect, both a too low and a too high dose are less effective.
Once you have found a dose that you feel comfortable with, keep it. This will be your target dosage from now on.
How many mg of CBD should I take? In the following section you can read about micro, standard and macro dosing and how often to take CBD oil on a daily basis.
Micro CBD Dose
0.5mg to 20mg of CBD per dose per day is a micro dose recommended for the following conditions:
For the microdose, we recommend 500mg CBD oil. 1 drop of 500mg oil contains 2 mg of CBD.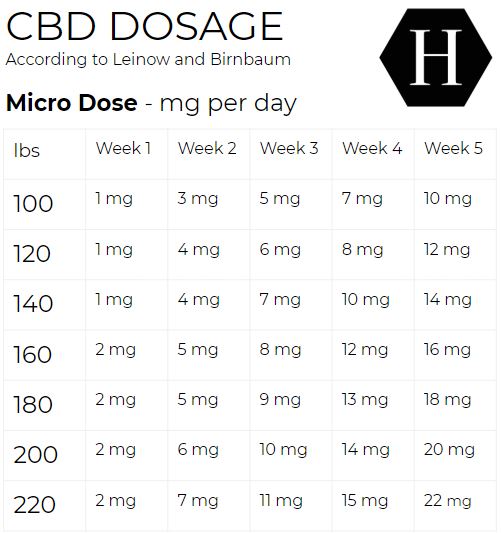 Standard CBD Dose
10mg to 100mg of CBD dose per day. Standard doses are used for the following conditions:
For a standard dose, we recommend 1500mg or 2500mg CBD oil. 1 drop of the 1500mg CBD oil contains 6mg of CBD and 1 drop of the 2500mg oil contains 6,7mg of CBD.
So, how many drops of CBD oil should I take?
For the 1500mg oil: 3 drops 3 times per day = 54mg of CBD.
For the 2500mg oil: 3 drops 3 times per day = 60mg of CBD.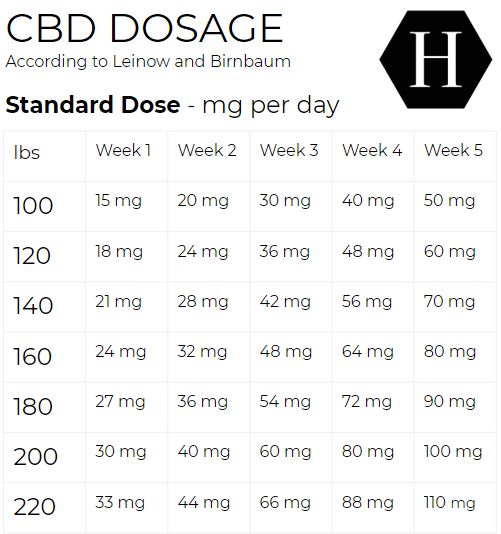 Macro (Or Therapeutic) CBD Dose
Macro doses are at the high range between 50mg-800mg of CBD per day. This dosage is commonly used for:
For a macrodose, we recommend 30%, 40% or 50% CBD paste.
30% paste: 1 milliliter contains 300mg of CBD
40% paste: 1 milliliter contains 400mg of CBD
50% paste: 1 milliliter contains 500mg of CBD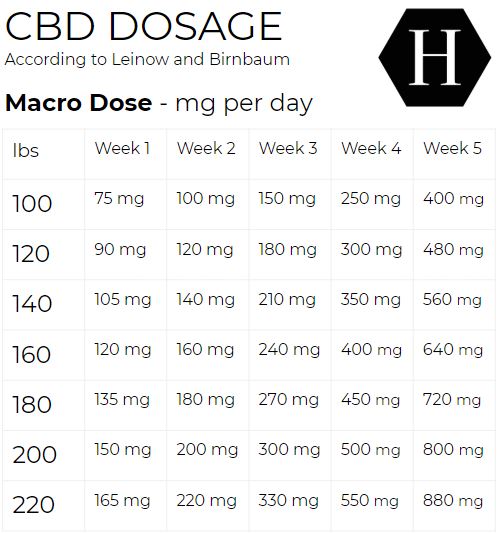 General CBD Dosage Guidelines
It's important to remember that there is not a one size fits all when it comes to CBD dosing. The dosage amount varies from individual to individual depending on a number of factors mentioned earlier. It is recommended to consult your health care provider for advice on how much CBD you should take.
Decide the form in which you wish to take CBD. CBD products come in the form of oils, paste, e-liquids, and capsules. For more information on how to take CBD please see this article.
Don't take too much CBD. It's important to note that in cannabis therapy often times "less is more" If you are not getting the desired results from a higher dose than you should consider lowering your dose instead of increasing it. This method has helped many patients find their "sweet spot" or the best dose to treat their particular condition for that period of time. Remember you may need to adjust your "sweet spot" over a certain period of time. Monitor the results and adjust the dosage as necessary.
If you are already taking some other prescription medication, be aware of possible side effects and drug interactions. You should discuss this with your health care provider.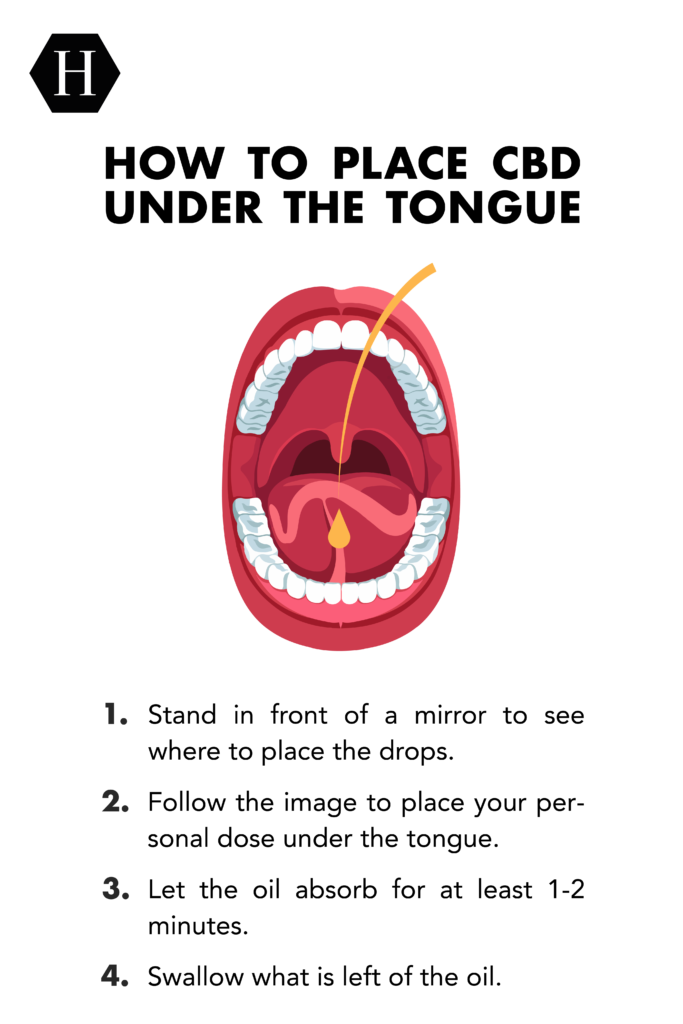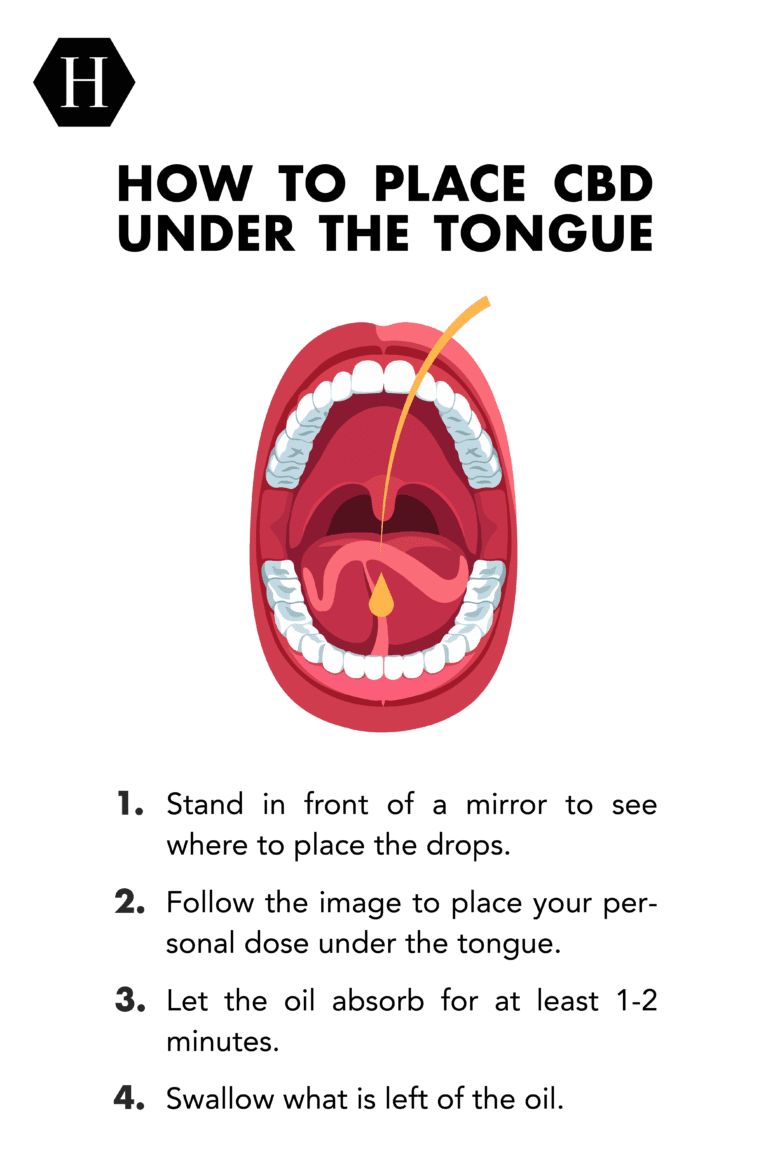 Always consult with a healthcare professional
For a medical condition, always consult with a healthcare professional before consuming CBD. CBD products are not intended to diagnose, treat, cure, or prevent disease, ailment or skin condition. Any information contained in or made available through any marketing materials is not intended to be used as, or be a substitute for, healthcare advice or information from licensed healthcare practitioners. Please consult a licensed healthcare practitioner regarding any potential interactions or complications before using the products.
Expert Committee on Drug Dependence (2018). CANNABIDIOL (CBD). [online] World Health Organization [↩]
Leinow,, L. and Birnbaum, J. (2017). CBD: A Patient's Guide to Medicinal Cannabis. North Atlantic Books. [↩]

With close to two decades of successful stint in the Media industry, I felt I was surely missing a piece in my life puzzle. I took a break and set out to seek the purpose of my life. I travelled, lived out of a suitcase, let things flow into life without resisting, and after five challenging years, I found my rhythm. I love to write about Cannabis and Health and try my best to simplify esoteric concepts into simple ideas for life.