Last updated on 13 July 2021

Hemp-derived CBD, containing 0.3% THC or less is legal to purchase in Delaware. CBD product containing higher amounts of THC are subject to the state's medical-marijuana program.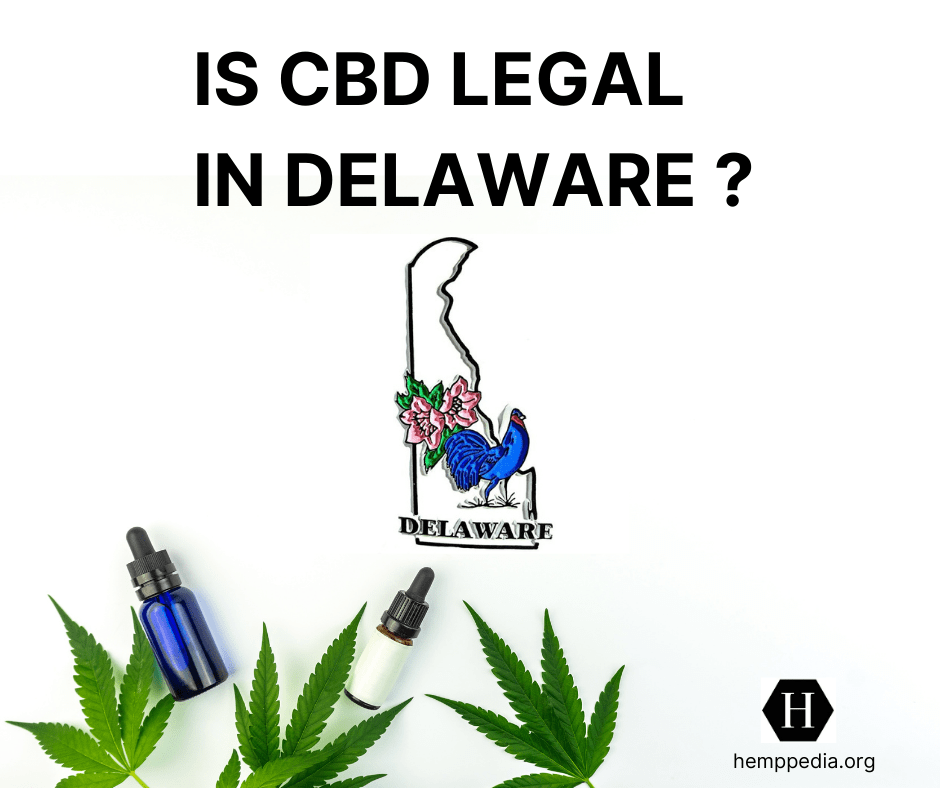 Is Cannabis legal in Delaware?
Delaware has a Medical Marijuana Program since 2011 with the passage of the Delaware Medical Marijuana Act. The state only allows marijuana for medicinal purposes. Under the state's medical-marijuana program, patients with a qualifying health condition and a medical marijuana card can purchase CBD products derived from marijuana. According to the act, cannabis-derived CBD oil must contain at least 15% CBD but no more than 7% THC. Eligible patients accessing CBD through the state's medical-marijuana program are permitted to purchase a limit of three ounces every two weeks.
Adult-use cannabis remains illegal in the state of Delaware.
| | | |
| --- | --- | --- |
| How old do I need to be to consume? | Possession limit for flower | Possession limits for concentrates |
| N/A Recreational 18+ Medical | N/A Recreational 6oz Medical | N/A Recreational Not known Medical |
Qualifying conditions:
Alzheimer's disease
Amyotrophic lateral sclerosis (ALS), or Lou Gehrig's disease
Cachexia, or wasting syndrome
Cancer
Chronic debilitating migraines
Glaucoma
Hepatitis C
HIV/AIDS
Intractable epilepsy
Intractable nausea
Post-traumatic stress disorder (PTSD)
Seizure disorder
Severe autism
Severe, persistent muscle spasms, including multiple sclerosis
Severe, debilitating pain that has not responded to previously prescribed medication
Terminal illness
Where to buy CBD in Delaware
CBD products derived from hemp can be easily found throughout the state of Delaware in shops such as convenience stores, health food stores, coffee shops, and CBD-specific retailers.
Of course, it is also possible to buy CBD oil online. There are many CBD retailers who ship to the state of Delaware.
On the other hand, CBD products derived from cannabis containing more than 0.3% THC are only available from authorized dispensaries.
Conclusion:
Hemp-derived CBD is legal for every individual. You don't need a prescription or any special permission to purchase and consume hemp-derived CBD. Marijuana-derived CBD is only legal for medical patients.

With close to two decades of successful stint in the Media industry, I felt I was surely missing a piece in my life puzzle. I took a break and set out to seek the purpose of my life. I travelled, lived out of a suitcase, let things flow into life without resisting, and after five challenging years, I found my rhythm. I love to write about Cannabis and Health and try my best to simplify esoteric concepts into simple ideas for life.