Last updated on 13 July 2021

Since May 2019 it's legal to purchase CBD products containing no more than 0.3% THC. However, it is prohibited to sell CBD in food, drink, animal feed or dietary supplements.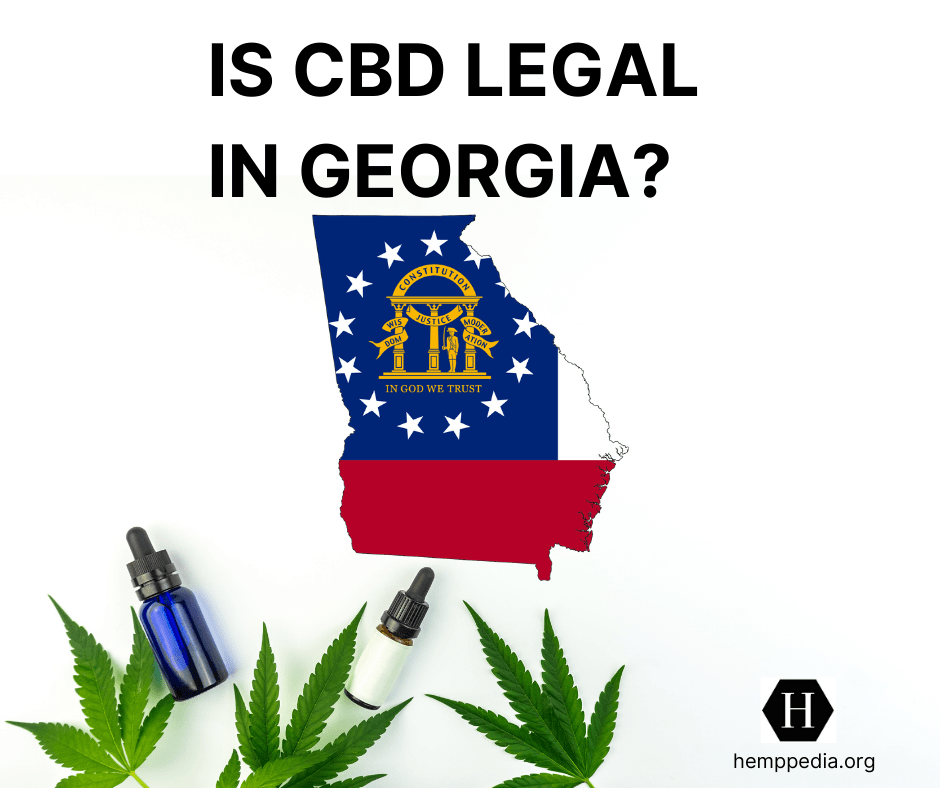 States with similar laws regarding the consumption of CBD include Louisiana and Michigan.
Georgia has had a restricted medical marijuana program in place since 2015. Qualifying patients can access CBD should not contain more than 5% THC.
How did CBD become legal in Georgia?
Until as recently as May 2019, CBD products with 0% THC were the only legal form of CBD in Georgia. However, The Georgia Hemp Farming Act (HB 213), permitted the in-state production, processing, and sale of hemp and hemp products, aligning with the federal definition of CBD. This resulted in Georgians being able to legally buy CBD products containing no more than 0.3% THC by dry weight. In term of consumption, however, there are more specific rules which should be followed.
 The Georgia Department of Agriculture, which is responsible for the state's industrial hemp program, has released a declaration prohibiting the sale of CBD in food, drink, animal products and dietary supplements.  This declaration is similar to the that is in place in the state of California
Is Cannabis legal in Georgia?
Recreational use of cannabis is illegal in Georgia. The state treats low THC-Oil the same ways they handle medical marijuana. They require a full registration process that grants the patient a special ID.
| | | |
| --- | --- | --- |
| How old do I need to be to consume | Possession limit for flower | Possession limits of concentrates |
| N/A Recreational 18+ Medical | Not known | N/A Recreational 20oz Medical |
Qualifying conditions:
Amyotrophic lateral sclerosis (ALS), or Lou Gehrig's disease
Autism spectrum disorder
Crohn's disease
Epidermolysis bullosa
HIV/AIDS
Hospice care patients
Intractable pain
Mitochondrial disease
Multiple sclerosis
Post-traumatic stress disorder (PTSD)
Peripheral neuropathy
Seizures
Sickle cell disease
Tourette's syndrome
Are there any penalties for using Cannabis in Georgia?
Possession of more than 1 ounce of marijuana is a felony in Georgia, punishable by one to 10 years in prison. CBD is not affected by this rule.
Conclusion:
Hemp-derived CBD is legal in Georgia. Medical marijuana is also legal for qualified patients. However, recreational use of cannabis is strictly prohibited in Georgia and can lead to high penalties.

With close to two decades of successful stint in the Media industry, I felt I was surely missing a piece in my life puzzle. I took a break and set out to seek the purpose of my life. I travelled, lived out of a suitcase, let things flow into life without resisting, and after five challenging years, I found my rhythm. I love to write about Cannabis and Health and try my best to simplify esoteric concepts into simple ideas for life.