Last updated on 13 July 2021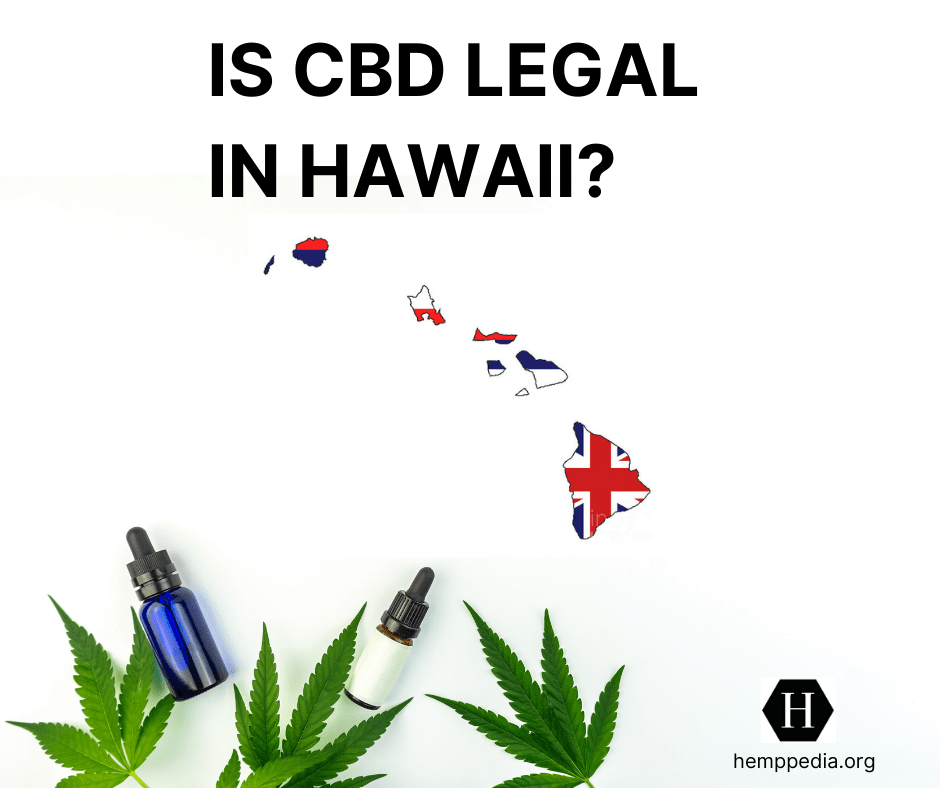 While CBD is permitted for registered medical marijuana patients in Hawaii, the legal status of CBD is complex.
The state of Hawaii does not differentiate between hemp or marijuana-derived CBD oil, as it deems all CBD products as cannabis by-products. Furthermore, specific health claims, regarding the efficacy of the compound are considered "false advertising", and as of the writing of this article, adding CBD to food, beverages, and cosmetics is considered illegal. The main reasoning behind this sudden change of laws is that recently, the FDA approved CBD as an active ingredient in a particular prescription drug, which raised concerns amongst the Hawaiian Department of Health, whether CBD should be treated as a controlled substance
Unlike in other states, such as West Virginia and Vermont, CBD technically remains illegal in the state. The Hawaii Department of Health reminds businesses and consumers that CBD and CBD products have never been legal in Hawaii. However, despite the consequences that could occur, such as criminal penalties, it is still easy to find CBD products in stores and online.
Is Cannabis legal in Hawaii?
Cannabis is illegal in Hawaii. The only exception are registered medical marijuana patients, who have a qualifying health condition. If they receive an appropriate approval form a licensed doctor they can apply for a medical marijuana card.
A new law, taking effect on January 11, 2020, will reduce penalties involving the possession of up to 3 grams of marijuana to a non-criminal violation, which means that Hawaii will officially decriminalize marijuana from 2021 on!
How old do I need to be to consume?
Possession limit for flower
Possession limit for concentrates
N/A Recreational 18+ Medical
N/A Recreational
4oz Medical
N/A Recreational 4oz Medical
Qualifying Conditions:
Cancer
Glaucoma
HIV/AIDS
Lupus
Multiple sclerosis
Rheumatoid Arthritis
A chronic or debilitating disease or medical condition or its treatment that produces one or more of the following:

Cachexia, or wasting syndrome
Post-traumatic stress disorder (PTSD)
Seizures, including those characteristic of epilepsy
Severe nausea
Severe pain
Severe and persistent muscle spasms, including those characteristic of multiple sclerosis or Crohn's disease
Are there any penalties for CBD in Hawaii?
If you are caught using marijuana for personal use, you can get up to 30 days in jail and a fine of $1000. Possession of more than an ounce gets you one year in prison and a $2000 fine.
Conclusion:
Any form of CBD is illegal in Hawaii. People with qualifying conditions are allowed to consume CBD but they have possession limits.

With close to two decades of successful stint in the Media industry, I felt I was surely missing a piece in my life puzzle. I took a break and set out to seek the purpose of my life. I travelled, lived out of a suitcase, let things flow into life without resisting, and after five challenging years, I found my rhythm. I love to write about Cannabis and Health and try my best to simplify esoteric concepts into simple ideas for life.