Last updated on 13 July 2021

Idaho has very strict CBD laws. Together with Mississippi, there is no industrial hemp program in place in these states, making CBD products very restricted. Until 2015 CBD was illegal in Idaho. After the Idaho legislature passed S1146a, CBD was legalized with no more than 0% THC for uncontrolled epilepsy. As of now, CBD products can only legally be purchased from everybody, if they don't contain any amounts of THC.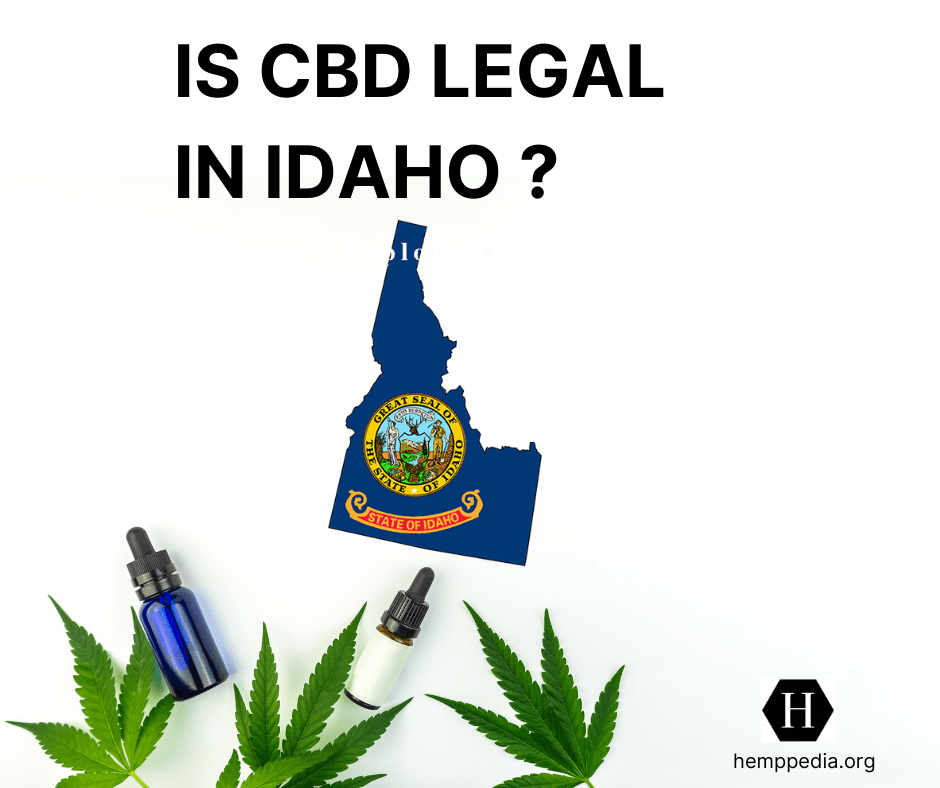 In Idaho there are a lot of CBD retailers and storefronts. Many claim they sell products that follow with state requirements for legal CBD oils and other products. Unfortunately, tight restrictions and lack of regulations make it difficult for consumers to know for sure whether they have purchased CBD with 0% THC as required by law. CBD oil also is available from online retailers, but it is even less likely to be in line with Idaho state legal requirements.
Is Cannabis legal in Idaho?
No cannabis is not legal in Idaho. Similarly to other states such as South Dakota and Hawaii, cannabis cannot be legally purchased in Idaho.
Are there any penalties for using Cannabis in Idaho?
Sales of CBD products that don't fit legal requirements will be treated as marijuana. Possession of any CBD product without a legal prescription is charged as possession of marijuana in Idaho. If you have less than 3 ounces, or 85 grams, of any product, you have to face one year imprisonment and a $1000 fine. Possession of more than 3 ounces of marijuana results in a maximum five-year prison sentence with a maximum $10000 fine.
Conclusion:
CBD has to contain 0% of THC, otherwise it is illegal in the state of Idaho. Cannabis itself is prohibited in Idaho as well.