Last updated on 13 July 2021

In Wisconsin CBD is legal in general under certain circumstances.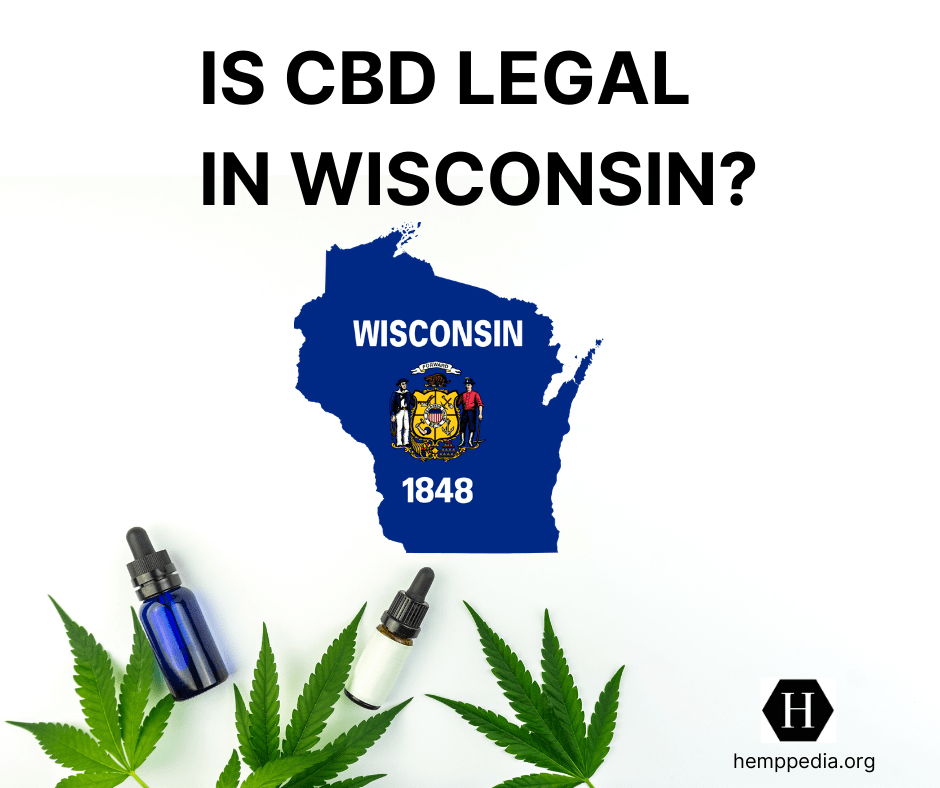 How did CBD become legal in Wisconsin?
In Wisconsin, CBD has been legal since 2014 for strict medical use only. Since 2017 this list has been adjusted and extended when THC levels are below the regulated amount of 0.3%. At the same time growth, cultivation, and marketing of industrial hemp has been legalized. Until 1958, Wisconsin has been the largest producer of hemp in the States.
In early 2017, penalties have been removed on CBD so consumers do not have to fear about legal repercussions. However, products have to contain 0% THC or otherwise consumers will need a prescription from a medical professional.
Is Cannabis legal in Wisconsin?
Cannabis is illegal under Wisconsin marijuana laws except for the limited use of CBD oil for medical purposes.
There is no current possession limit for adults of 18 years and older with a medical CBD recommendation in Wisconsin. There aren't any specific qualifying conditions, however, patients need a doctor's recommendation certification that explains why the CBD oil is needed and permission to use it for treatment. 
Are there any penalties for using Cannabis in Wisconsin?
First offense of possession of any amount of cannabis is punishable by 6 months in prison and a maximum fine of $1,000.
Conclusion:
CBD, in general, is legal in Wisconsin. Medical use of cannabis is legal in Wisconsin, but only in a form of CBD oil.

With close to two decades of successful stint in the Media industry, I felt I was surely missing a piece in my life puzzle. I took a break and set out to seek the purpose of my life. I travelled, lived out of a suitcase, let things flow into life without resisting, and after five challenging years, I found my rhythm. I love to write about Cannabis and Health and try my best to simplify esoteric concepts into simple ideas for life.