Last updated on 13 July 2021

On March 6, 2019 the state enacted HB0171 was signed into law. It gave the Department of Agriculture authority over hemp production and regulation. CBD oil, derived from hemp, is legal in Wyoming as long as it contains 0.3% or THC or less. There is no need for a doctor's prescription.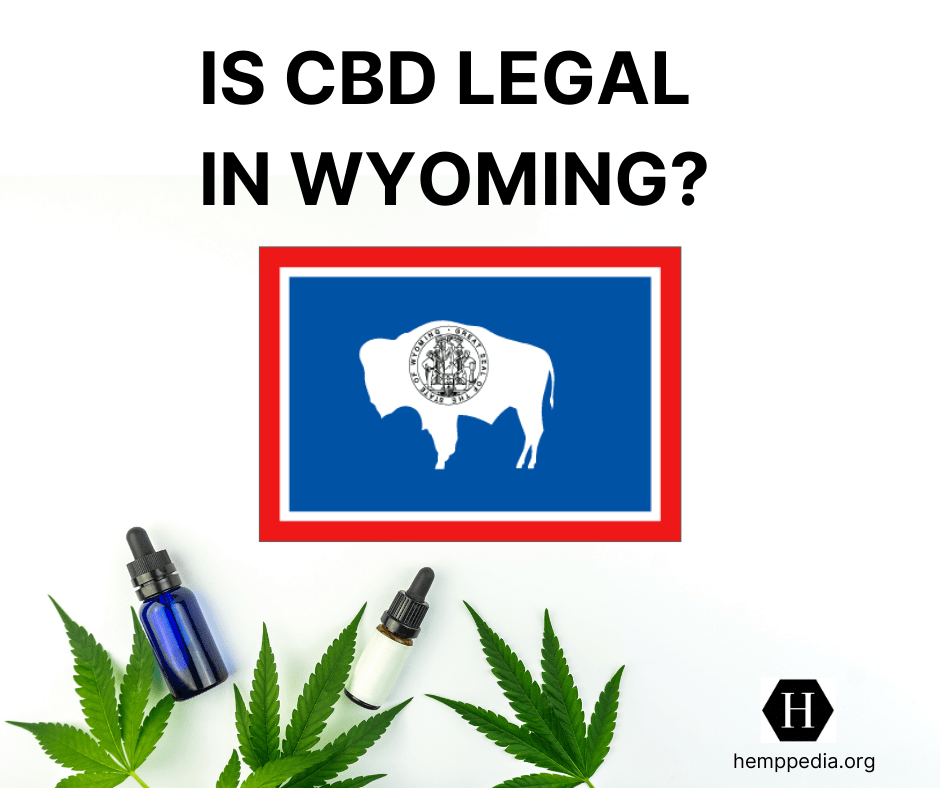 Where to buy CBD in Wyoming?
Similarly to other states such as South Carolina and Oregon, as long as CBD products have less than 0.3% THC, Wyoming residents can legally purchase CBD online. However, there are also shops across the state that sell hemp-derived CBD oil.  
Is Cannabis legal in Wyoming?
Marijuana-based CBD oil is treated the same way as regular marijuana, which means it is completely illegal.
Are there any penalties for using cannabis in Wyoming?
In Wyoming, the penalties for those caught with marijuana are among the harshest in the United States. Possession of less than 3 ounces, can be charged with 12 months of imprisonment, and a $1,000 fine.
Conclusion:
CBD is legal in Wyoming. Medical and recreational use of cannabis is completely illegal in the state.